Build with us
Cabin Property
Get your share of our region's hidden gem. The development of our cabin properties began in 2014 and continues to this day. Roads, water, sewage and electricity is made available and ready to connect.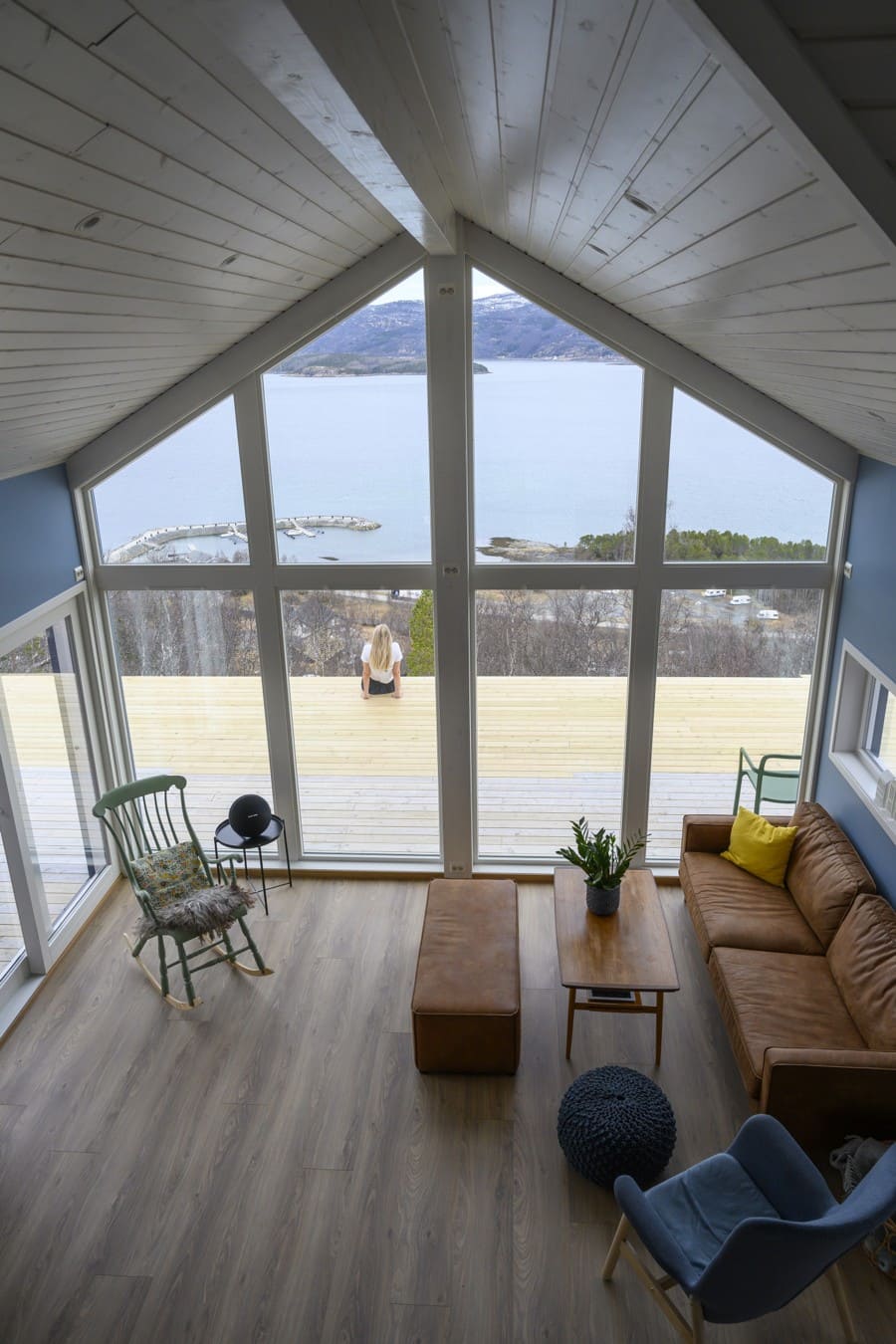 The nearby village of Sjøvegan, which is also the municipal center for the municipality of Salangen, is a quick 15 minute drive away and offers all you need of groceries and other essentials. The village features two grocery stores, a gas station, a liquor store, clothing and textile businesses, a pharmacy, and much more. Most of our properties have a clear view of the entire fjord, overlooking Sjøvegan.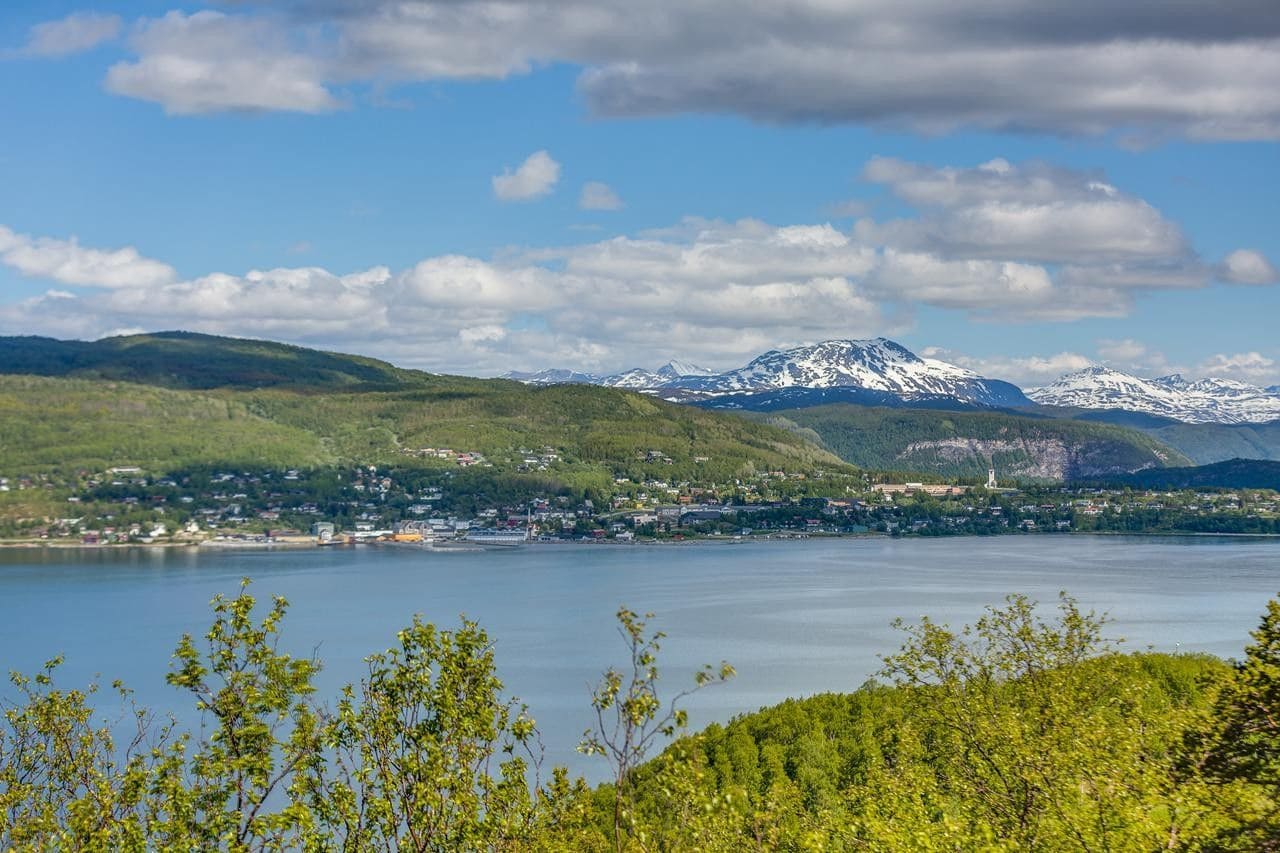 Unique location
The spectacular view of the fjord, the northern lights, the midnight sun, and the Garsnes pier. Not to mention our gourmet restaurant. There are many reasons for building the cabin of your dreams in the hills above our little gem.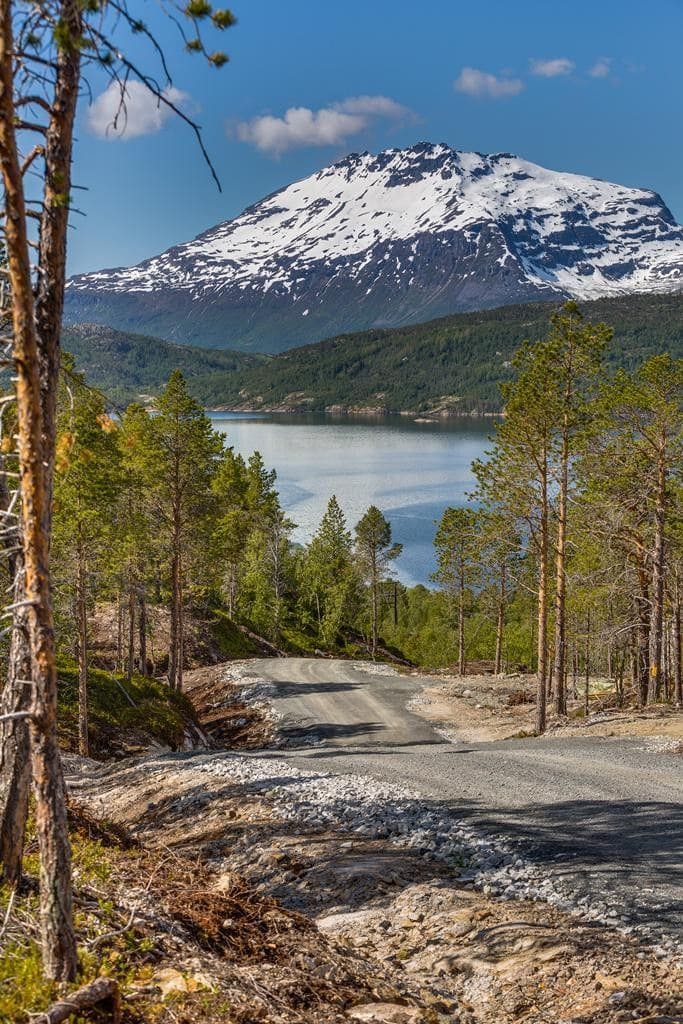 As if the beauty of the nature surrounding Garsnes wasn't enough, Salangen municipality is packed with hiking trails, fishing spots, and scenic drives. Enjoy the ocean and purchase a spot at Garsnes Marina to dock your boat. Our marina also accepts guests.
The restaurant is situated just below the cabin property area, and is serving high-quality food throughout the summer season. These facilities are also available for weddings, birthdays, and other special events.
Just next to the restaurant and accommodation facilities, you'll find Garsnes Camping, a small beach, and a bonfire area. It's the perfect place to enjoy a summer evening.
Where would you like to build your cabin?
Infrastructure ready to connect
Parking access
Dirt road available for connection to all properties.
Building requirements
Owner is free to choose any type of cabin and any construction company, but must follow the municipal code.
Association
All owners must be part of the newly founded association of Garsnes cabin owners.
Utilities
Infrastructure for utilities is ready and available, and buyer is required to connect to water, sewage, and electricity.
Marina
Buyers will be offered docking spots for purchase or rent. Get in touch for pricing.
Municipal Fees
Connection to water: 57 kr/sqm, minimum 11,337 kr. Annual subscription of 2,506.67 kr, not including consumption. All fees are excl. sales tax. Additional fees may apply.
Taxes
Salangen municipality does have property taxation. These taxes are determined after construction is complete.
Other fees
A range of other mandatory fees does apply, including document fees, property registration, and base fees. Total starts at 13,504 kr.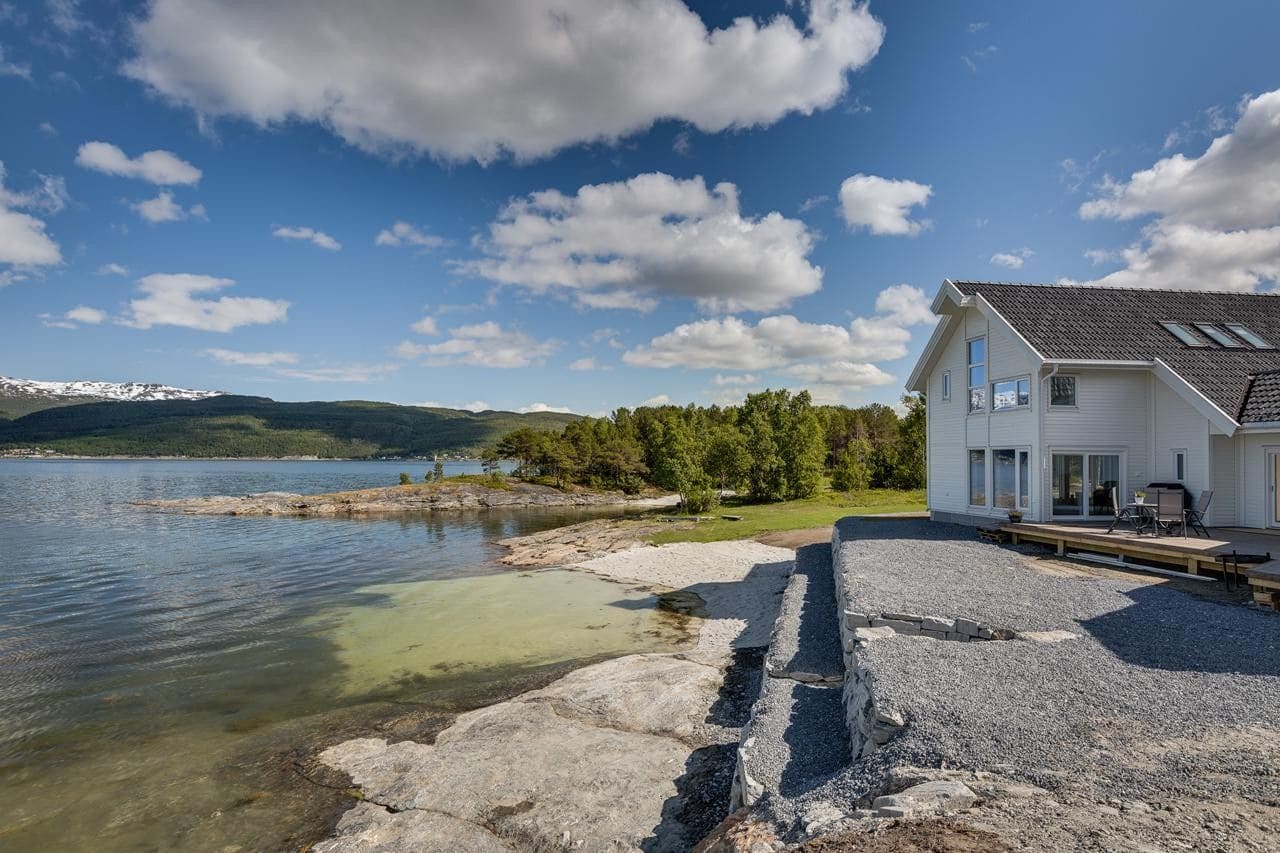 AVAILABILITY
The map below is for reference only. Several properties are already sold. The map may be incomplete. Contact us for more information about current availability.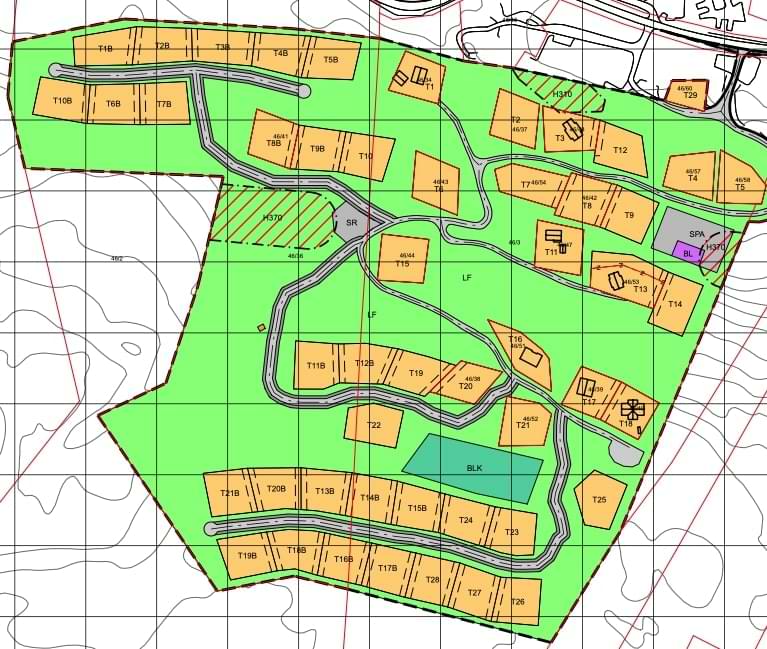 Garsnes Brygge
Address
Lavangsnesveien 231, 9350 Sjøvegan
Norway
Coordinates
68°52'10.1"N 17°46'09.3"E