Welcome to Garsnes Brygge
Accommodation, camping, marina, restaurant, surrounded by nature. Everything you need for an authentic vacation in Northern-Norway.
Book now
Follow us on Facebook
Opening Hours
Restaurant is closed during the winter season
A northern paradise
Garsnes Brygge is a fjord hotel and restaurant situated in Salangen, a small municipality with a population of right above 2,000, about 190 km (120 mi) from the city of Tromsø. This authentic Northern-Norwegian gem, located along a tiny one-lane road on the edge of the ocean, is surrounded by nature. Make use of our excellent views and experience the northern lights and the midnight sun. Rent a bike and take a trip further down the coast, or take an evening bath in our spa. Our restaurant is open throughout the summer, with periodic events during winter, and we offer a cuisine consisting of fresh food, sourced locally. Our partners offer a range of exciting tours, activities, and other experiences that you won't find anywhere else.
A la carte & buffet Restaurant
Rentals and Other Experiences




Book Online
Our guests are here for more than just a night sleep. They are here for the experience. That's what we offer.
Now, you can order your stay, table, and activities online!
Fishermen's cottage
Starting at 1400kr/night
We offer apartments with two and three bedrooms, a fully equiped kitchen, cable TV, internet, a balcony with outdoor seating, and incredible views of the fjord. Laundry facilities are also available at no extra charge.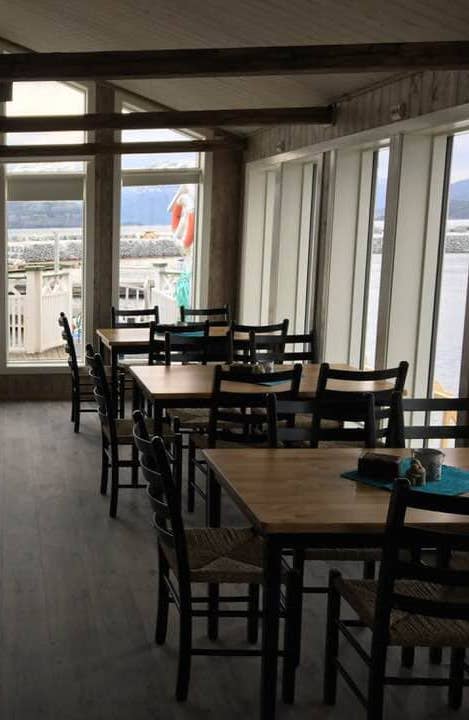 In addition to our regular opening hours during the summer season, our restaurant can be reserved—with or without chef—for corporate meetings, weddings, birthdays, and other special events, any time of the year.
Opening Hours
Restaurant is closed during the winter season
Restaurant & Bar
Our restaurant is open throughout the summer season, with periodic events during the winter. Experience our local cuisine. Menu is updated daily based on what local and fresh ingredients are available.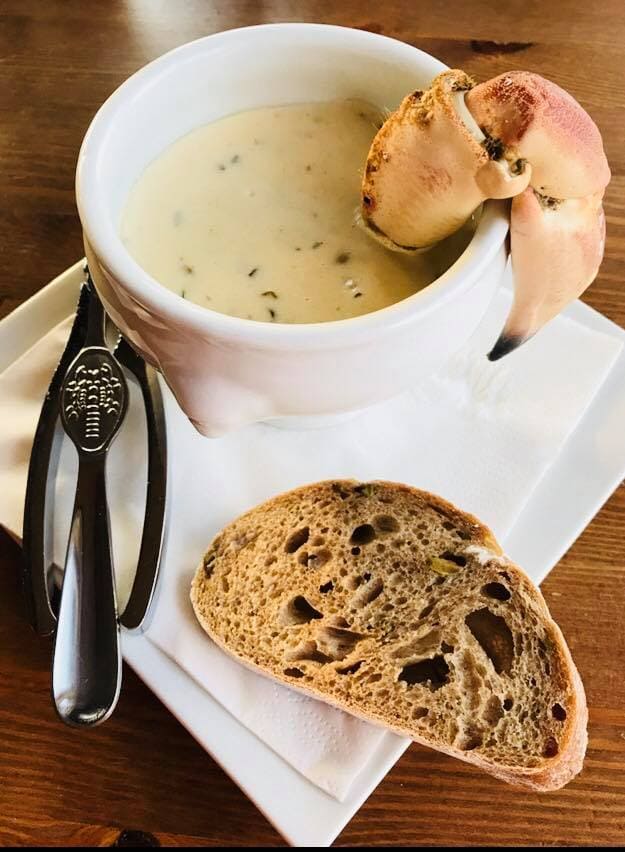 Booking.com Award of Excellence six years in a row
Rent a
Bike
Make use of the beautiful scenic ride down County Road 7810 towards Lavangsnes, or take a trip to the local village of Sjøvegan. 
Rent a
Boat
Our 19ft daycruiser is perfect for a day on the ocean. Go fishing in the Sagfjord or do some sightseeing. We're happy to give advice upon your arrival.
There's more!
Take a spa bath underneath the winter stars or with a view of the midnight sun. Tour the caves of Salangen. Take a trip to Polar Park, the world's northernmost zoo. Take a dog-sledge tour. There's more to this region than meets the eye.
Experience the Aurora Borealis
Our oceanside retreet offers incredible views of the nearby village of Sjøvegan and the rest of the Sagfjord. The northern lights is worth a winter-visit.
For most of the summer, sunset never ends where we are. The beauty of a summer evening, a glass of wine, a clear sky, and the red midnight sun; nothing can compare.
Experience Garsnes in Winter
Build a cabin at Garsnes
Looking for something more permanent? Now you have the opportunity to build a cabin at Garsnes. Our available properties are located in the hills behind our main complex and campign grounds, with incredible views of the fjord and local settlements. Water, sewage, and electricity is available and can be connected to your property. There is a limited number of properties left for sale, and therefore, if you are interested, we encourage you to get in touch.
Build your ultimate experience
Book everything you need for your stay at Garsnes online today
Garsnes Brygge
Address
Lavangsnesveien 231, 9350 Sjøvegan
Norway
Coordinates
68°52'10.1"N 17°46'09.3"E